ENPA AWARD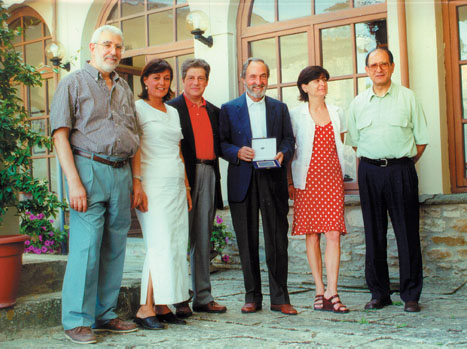 On Saturday 1 July 2000 ENPA (Italian animal protection organization) gave Pier Franco Marcenaro an award plaque for Man Center's commitment in the protection of animals and of the environment.
On the occasion, guests of ENPA visited the Monastery and the surrounding woods.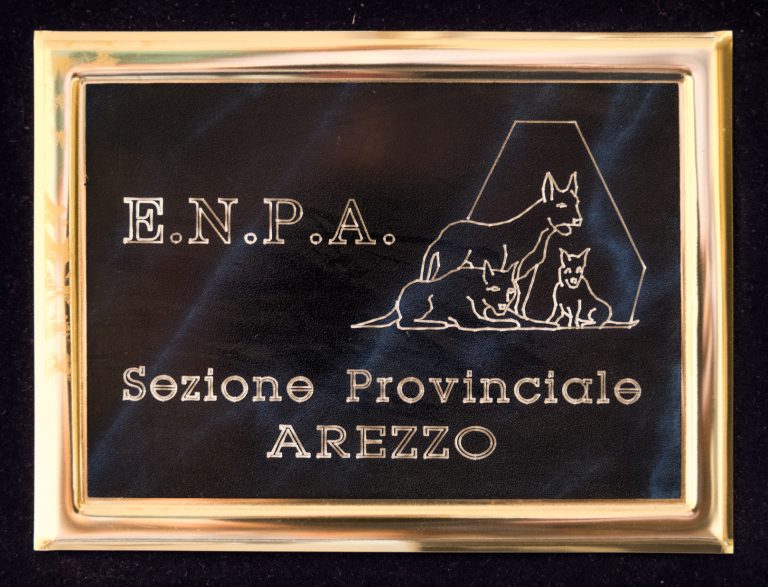 MESSENGER OF PEACE AWARD FOR 2003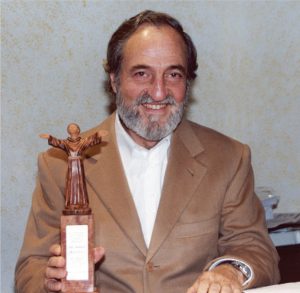 On 1 January 2003 the World Ecumenical Center gave Pier Franco Marcenaro the "Messenger of Peace" Award at a brief ceremony during which he was presented with a souvenir statuette by the Secretary of the Ecumenical Center for the following reasons:
For many years Dr. Pier Franco Marcenaro has been playing an important role in favor of world peace. 
By means of numerous conferences held in Italy and in several other Countries, through publications translated into the major languages, and as president of the "World Conferences for the Peace and Welfare of Peoples" he has facilitated the meeting, understanding, mutual knowledge and esteem among peoples of different cultures, races and religions, scattering abundant and important seeds for world peace, crossed by many conflicts in this epoch.
2011 CERTIFICATE OF MERIT OF EMILIA ROMAGNA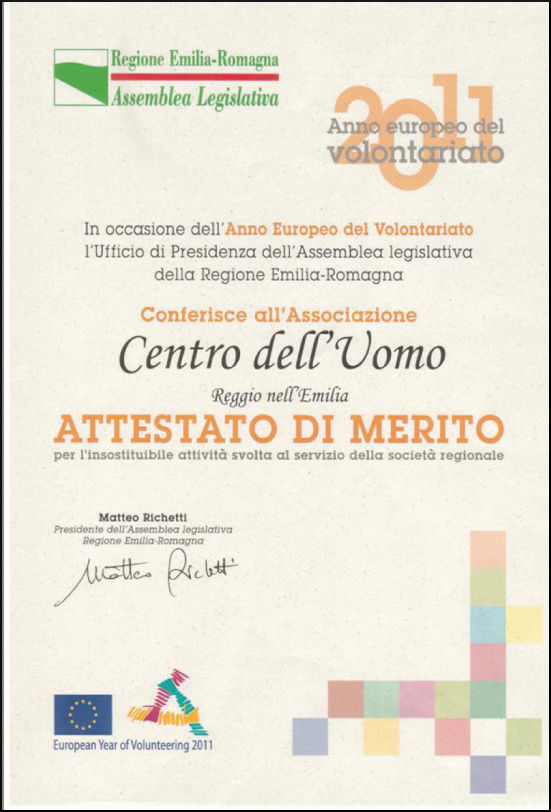 On the occasion of the European Year of Volunteering 2011, the President of the legislative assembly of the Emilia-Romagna Region, Matteo Richetti, conferred the certificate of merit on the Association of Man Center "in recognition of the invaluable activities carried on at the service of the regional society and of the values that the Association expresses and represents."
2011 AWARD BESTOWED BY THE PROVINCE OF AREZZO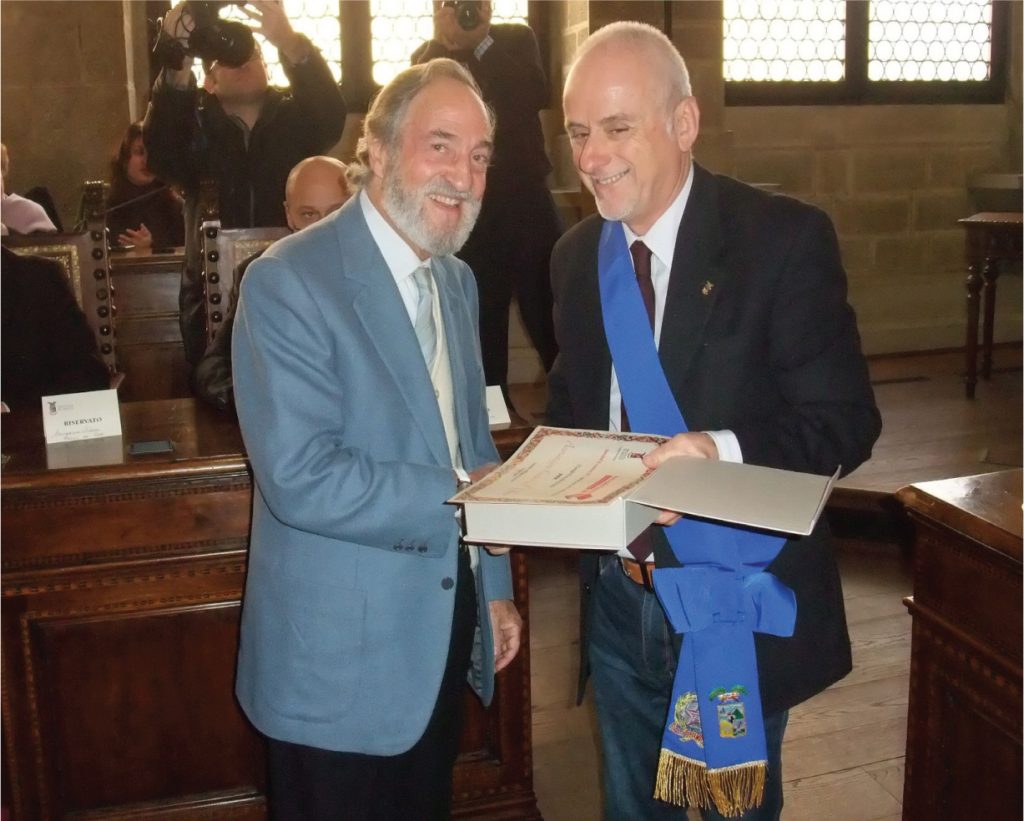 On the occasion of the 2011 Festa della Toscana (Tuscany Day Celebration), the Non-Profit Organization Man Center, in the person of its President Pier Franco Marcenaro, received the award from the hands of the President of the Province of Arezzo, Roberto Vasai, for its work of cultural integration carried on in many years of activity.
The reasons for the award state that "the Association has arisen as a center of international harmony, where people of different cultures, nationalities and religions can live in harmony in order to develop their finest qualities".